Why We Invested: Vena Vitals
Combining medical materials and data to build a better mousetrap for hospitals
As we've written before, healthcare remains fertile ground for tech innovation. 
Vena Vitals, one of the newest additions to our portfolio, is a terrific example of the potential we see for early-stage med-tech companies on the bleeding edge of data.
The company produces a continuous blood pressure monitor that provides a clear benefit you don't have to be a software engineer to understand: With their product, you avoid a giant needle!
Here's what the current solution looks like in a typical operating room: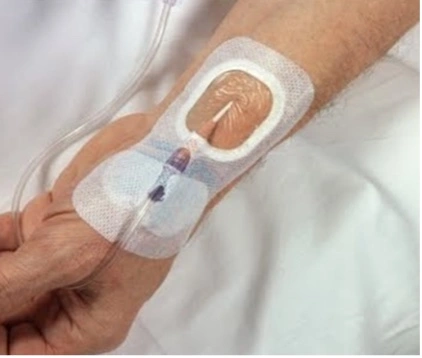 Here's an early prototype of their monitor used in a cardiac coronary bypass surgery: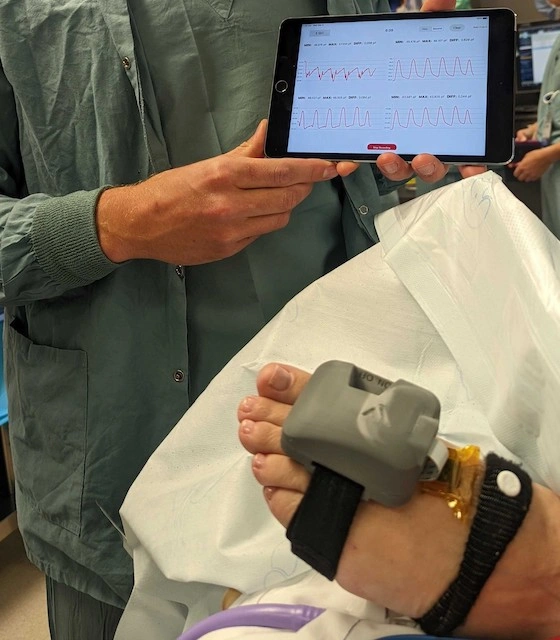 What's more, the company produces its high-tech, non-invasive version more cheaply than the current standard of care—with the same level of accuracy. That's a compelling story for a seed-stage investment, especially in a sector as large as the $165B medical device industry.
Secret sauce
The company's secret sauce is a combination of proprietary material (think of a high-tech sticker) and data (everything going on behind the scenes to generate the constant reading).
It's a data play wrapped in medical material. 
The medical material—which the founders spent eight years developing—communicates real-time blood pressure levels to a computer on the patient's sock or wristband. Without the material, the computer can't get a continuous signal. Advanced data processing makes the whole system work.
Founders
The founding team has the essential ingredients we look for: a passion for the problem, relevant expertise, and a proven ability to execute. In other words, they're PEAs. 
Joshua Kim and Michelle Khine are scientists who developed the technology at the University of California, Irvine. Khine, who was Kim's faculty advisory, is the director of faculty innovation and has prior founding experience. They have extensive experience developing and testing medical materials that communicate with medical devices. 
The third founder, CEO Ray Liu, worked with Khine in the same research lab at UC Berkeley 20 years ago, and has since accumulated that many years of business experience in medtech, including leadership roles at several digital health startups. From his time at organizations like GE Healthcare, Siemens, and Vizient, he knows how to sell to medical institutions. Equally important, Liu has experience gaining FDA approval for medical devices, which can be an imposing barrier to entry for first-time founders.
Existing customer base
This is not an example of a startup creating a new market; it's the opposite. Hospitals already buy blood pressure monitors, and now they have an option that's less expensive, non-invasive, and more accurate. That's not a difficult choice for the procurement department. 
Future expansion
Beyond hospitals, there's a larger opportunity in the consumer health market. The importance—and difficulty—of monitoring blood pressure is something that the 30 million Americans living with heart disease can relate to.
Before Vena Vitals tackles that challenge, though, they're proving the technology works well in the most critical and demanding use cases in the hospital operating rooms and intensive care units. In their current clinical studies, they've already validated their prototype on over 100 patients head-to-head against the invasive arterial line. Next on their roadmap is regulatory clearance, and then you'll soon see their devices on patients improving care.